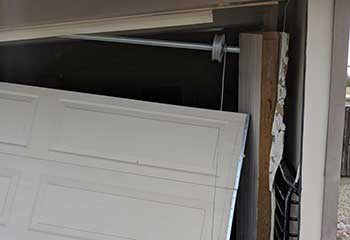 Garage Door Off Track
Customer Issue: The door had started to fall off its tracks, which made it dangerous and unstable.
Our Solution: We disconnected the opening mechanism, opened the door by hand and propped it with two ladders. Next, we cleaned the tracks and replaced worn-out rollers. Luckily enough, the tracks could be knocked back into their original shape so that's what we did. And finally, we reattached the door to the opener and made sure it was as safe as ever.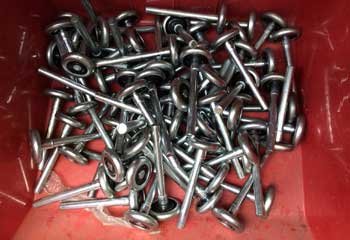 Roller Replacement
Customer Issue: Mrs. Parker felt that her garage door seemed to be struggling some to move compared to before and was concerned about it, so she called us.
Our Solution: Once our technician thoroughly examined the entire garage door system to find the cause of the problem, it was determined that it was due to rollers that were starting to completely break down from age. The door was clamped in place and the tracks opened in order to replace them.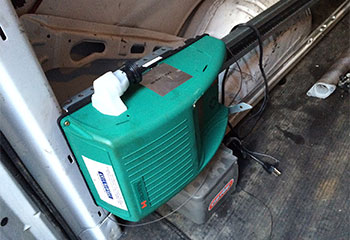 Opener Installation
Customer Issue: The customer needed an opener to affix to the overhead door she'd just inherited.
Our Solution: Since Ms. Das' garage door was a fairly heavy one, our team advised her to get a stronger opener, and she chose the Craftsman 53925 screw drive unit. Our team set up the opener on the side wall, connected the trolley and drive, and tested it out. The opener came with a remote.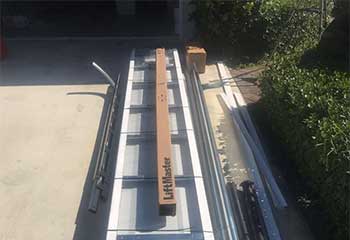 New Garage Door Installation
Customer Issue: Wanted a new garage door.
Our Solution: We took measurements of the customer's new garage and then made a few recommendations. He decided to go with a Clopay garage door from the company's Modern Steel collection, due to its enhanced durability. We proceeded to install his new door and made sure he was entirely satisfied with it afterwards.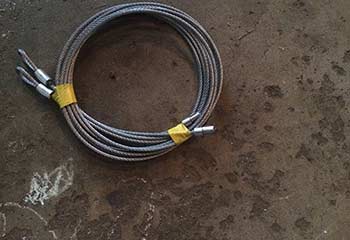 Cable Replacement
Customer Issue: Broken cable.
Our Solution: We assessed the damage upon arriving and examined the second lift cable as well to determine its condition. It was quite severely frayed, so we removed it along with the remains of the one that broke and fitted new cables in their place. We then made sure they were able to loop around the drum properly and that the door had no trouble opening or closing.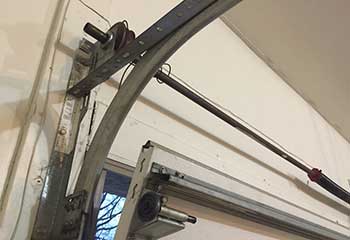 Track Replacement
Customer Issue Damaged track.
Our Solution: We inspected the rollers and the track and found the latter to be bent as well as rusty. After deciding that replacing it was the best course of action, we carefully loosened the bolts, removed the old track and installed a new one in its place. We then made sure the door was perfectly aligned and able to move up and down smoothly and safely.